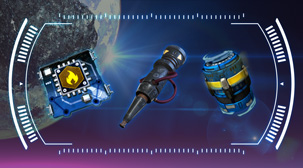 Packing Heat!
After years of research, the folks at R&D have finally figured out a way to make Blacklight technology work with our own P.E.T. tech! All P.E.T.s are henceforth upgraded with High-Efficiency Armament Technology (HEAT), making them more efficient the longer they're in use. Also, P.E.T. Gears can now be added to the shortcut bar. Finally!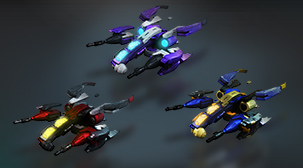 Mimesis Boosted Designs!
These exclusive Mimesis Designs are back: Smite Mimesis, Osiris Mimesis, and Epion Mimesis! Get them in the shop together with bonus RSB-75, UCB-100 and ship upgrade modules!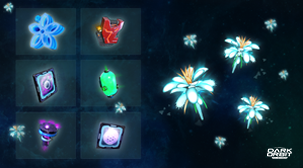 Exclusive Clientele's Flower Boxes
Play using the DarkOrbit Downloadable Client to pick up the exclusive Flower Booty Boxes. Trade in Petalled Quartz contained within for techs, mines and more!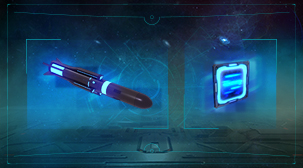 New Agate Splinter Tech
The R&D nerds have invented a new tech using Agate Splinters! The Speed Burst Tech can circumvent a ship's max speed limits for a split second, allowing it to gain a momentary burst of speed. Time to hunt some Agatus aliens!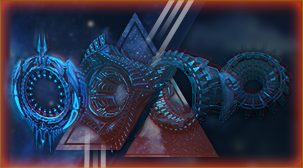 Galaxy Gate Doubler
On this special day the Galaxy Gates are granting double the rewards. Are you the type of pilot to reap these rewards? We think you are!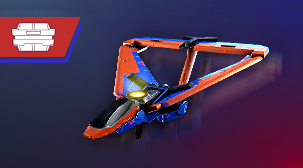 R&B Box Refresh
Craft red and blue keys or buy keys in the shop for a chance to get your hands on the new Dusklight Diminisher P.E.T. Design this month!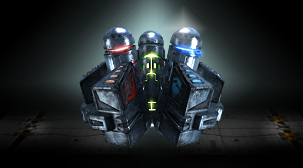 Super Booster Deal
Get a fabulous discount on the 10 Hour DMG/SHD/HP Booster Pack! What could be better than merging all three of these things under one Booster. We think you'll be delighted with the results!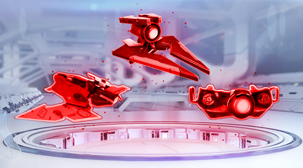 Inferno P.E.T. Cosmetic Designs
New Inferno Cosmetic P.E.T. designs are now available: Inferno Pusat, Inferno Sentinel, Inferno Hammerclaw! Get them in the shop together with bonus ammunition, or take a chance and try to get them from the Delta, Epsilon, Zeta or Kappa Gates!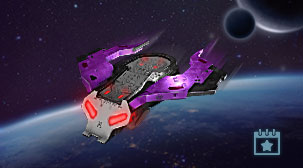 Early Adopter's Bonus Calendar
Be an early adopter of the DarkOrbit Downloadable Client to get 30 days of exclusive rewards, including the brand spanking new Ace Berserker P.E.T Design!